Experience the distinctions – Bridge the differences
Diversity: We all deal with it daily. In every business, on every level, in various forms. With the tested Brown Eyes Blue Eyes approach, Şeydâ helps to map differences and utilise those during the training.
Diversity Lenses
Şeydâ helps businesses, government and institutions that care about an effective diversity policy. One of her tools is the experience-based Brown Eyes Blue Eyes approach. She offers several options to map you and your team's pre-existing knowledge concerning the subject matter. You will feel, act and experience. You will reflect on your own behaviour and together look for a suitable diversity lens.
With seven options to choose from, the Brown Eyes Blue Eyes approach meets the varied need of different clients. From a compact, introductory lecture and a brief workshop to an intensive, multi-day trainers' training course.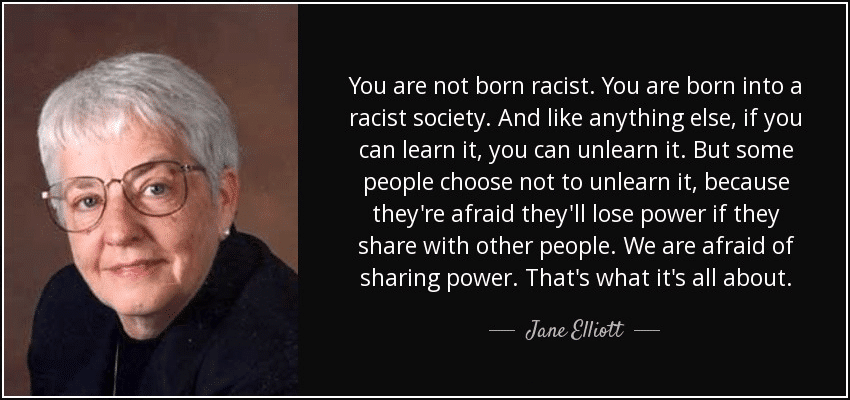 The beginning
In 1968, American teacher Jane Elliott shocked the world with a radical and highly controversial social experiment. What will happen when you divide a classroom of students into brown-eyed rulers and blue-eyed minorities? Will the students who have been labelled "inferior" and "superior" start conducting themselves and feel accordingly? What are the consequences of not judging individuals based on their behaviour or effort, but on a random trade they happen to be born with, or even a selected trade? What effect do pre-conceived notions and irrational privileges have?
Own experience
To this day, the Brown Eyes Blue Eyes experiment has yet to lose any of its relevance. Şeydâ, who was trained and certified by Jane Elliott herself, has provided hundreds of successful Brown Eyes Blue Eyes seminars both domestic and abroad. She has seen to it that boards of directors, managers and employees of businesses, municipalities and social institutions were able to experience the difference for themselves. What will happen when imposed roles and labels make our behaviour frighteningly predictable? An imposed role directly affects how we behave as well as how others perceive and judge us. Often, it slows us down, frustrates our possibilities and stirs up powerlessness and inequality.
TV Moment
In 2013, this confrontational approach was national news. Şeydâ applied the Brown Eyes Blue Eyes approach in the Great Racism Experiment, produced by BNN/VARA. What is it like to be judged solely on appearance? According to host Sophie Hilbrand, the dormant process of racism was made visible and palpable and the "us-them" sentiment exposed. What is it like to be judged, solely on external features?
Hearing and understanding
No two people are the same. From the moment we start to exist, we distinguish ourselves. We are born, without being able to do anything about it, as a man or a woman. In Europe or Asia, into Christian or Islamic surroundings, with blue or brown eyes. From day one we develop an identity based on those variables we had no control over (age, sex, geographic, ethnic and cultural background).
Sometimes this leads to conflict: Even though we hear each other, we fail to understand. In these cases, communication "short circuits". On macro level between ethnic groups or on micro level between colleagues in the workplace.